But he thinks its a Misfits album. This is their band promo pic: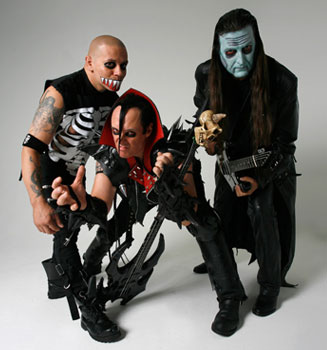 I gave this album a listen today. It's not great, but not the complete drek I was expecting either. The band is a three-peice now, with Jerry Only on vocals. I know he's going for a 50's horror vibe, but he ends up sounding like The Count from Sesame Street. But that's what the Misfits have become - a Saturday Morning Cartoon.
Dez Cadena provides some surprisingly catchy guitar hooks. He may have made the best contributions to the record, and he's the one with the stupid green face paint. The newcomer drummer calls himself Chupacabra. I have no real complaints to speak of, but just look at him. Also, the real Chupacabra was found and killed in Kentucky.
The Misfits name has been tarnished by years of questionable merchandising and bizarre lineups for the past decade. Jerry Only's vision of the Misfits brand is clear: The Misfits are: t-shirts, posters, "ultra-rare glow-in-the-dark split 7 inch vinyls", etc. The Misfits aren't: badass.
And badass is what I want them to be. Not this: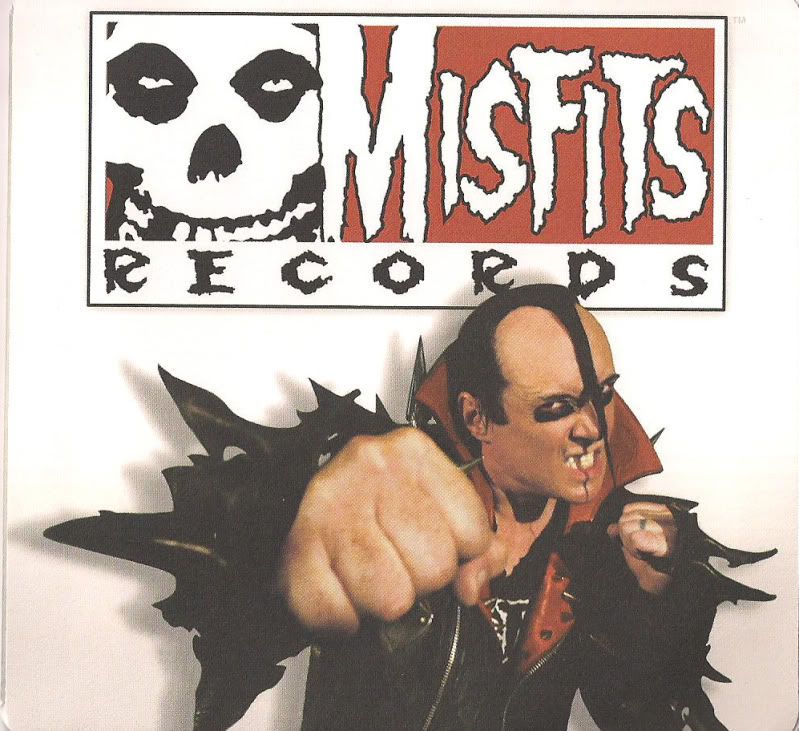 Why must these dorks be the Misfits?